TL;DR
Kickstarting a unique product with a drone startup
Lift Off
Fluidity Tech set out to bring a new product to market.
The FT Aviator is the first of its kind drone controller that puts full flight control in a single hand. It provides a more intuitive response for people to fly drones—compared to using the classic two thumbs controller.
Brand Guidelines
When we began working with Fluidity, the name and logo already existed. From that point, we continued to develop a visual direction for the brand as a whole and applicable mediums.
By roughly mocking up a variety of concepts we settled on a course for future design and implementation of social media design, ads, web, and print.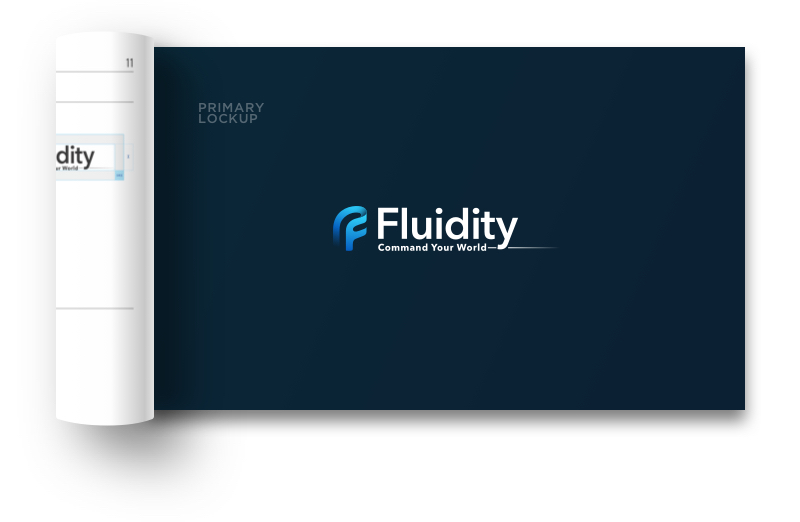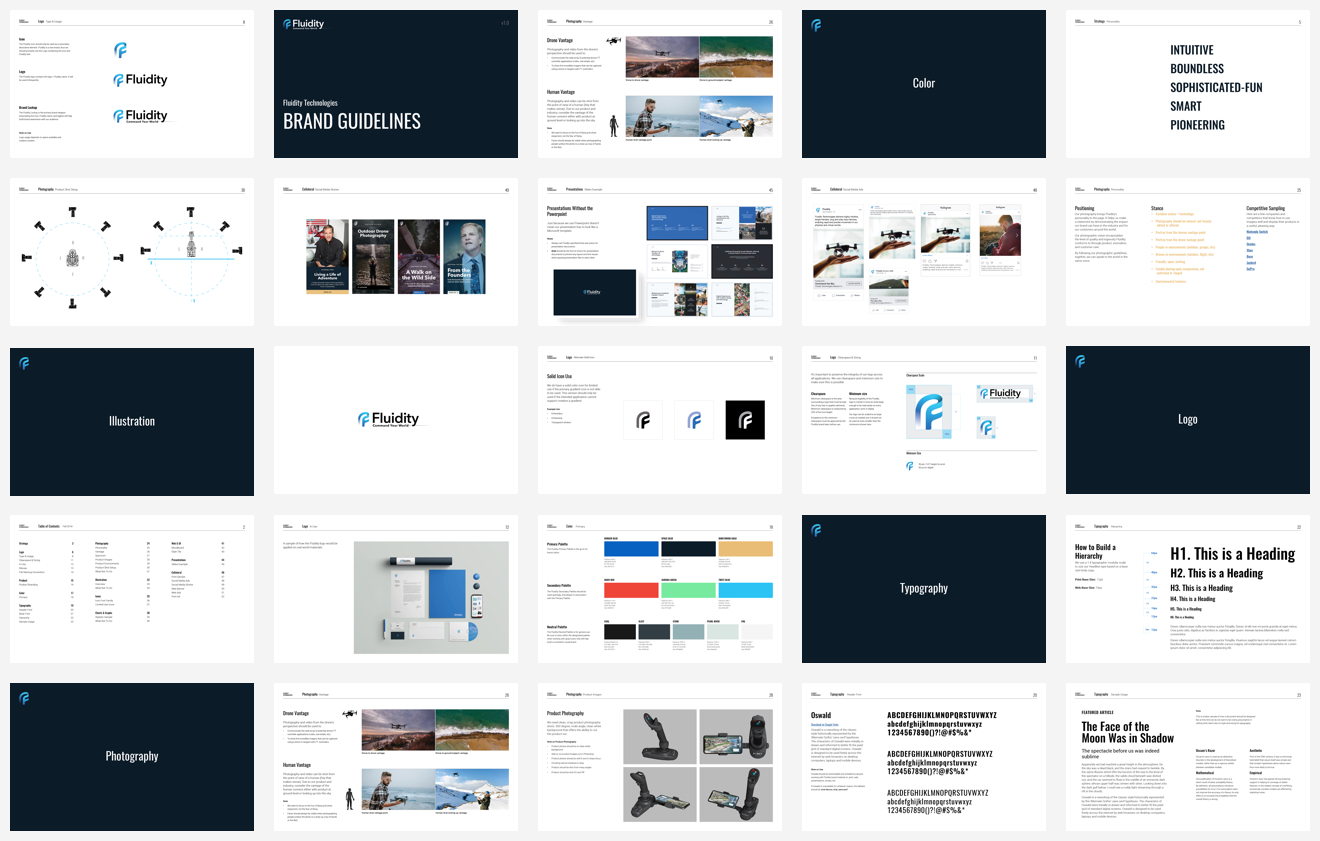 Kickstarter
The first public reveal of the FT Aviator was on Kickstarter, starting November 1, 2018. The campaign ran for 30 days with the goal to raise $50,000.
The campaign—coupled with a strong press push and marketing—was a huge success ending 200+% funded.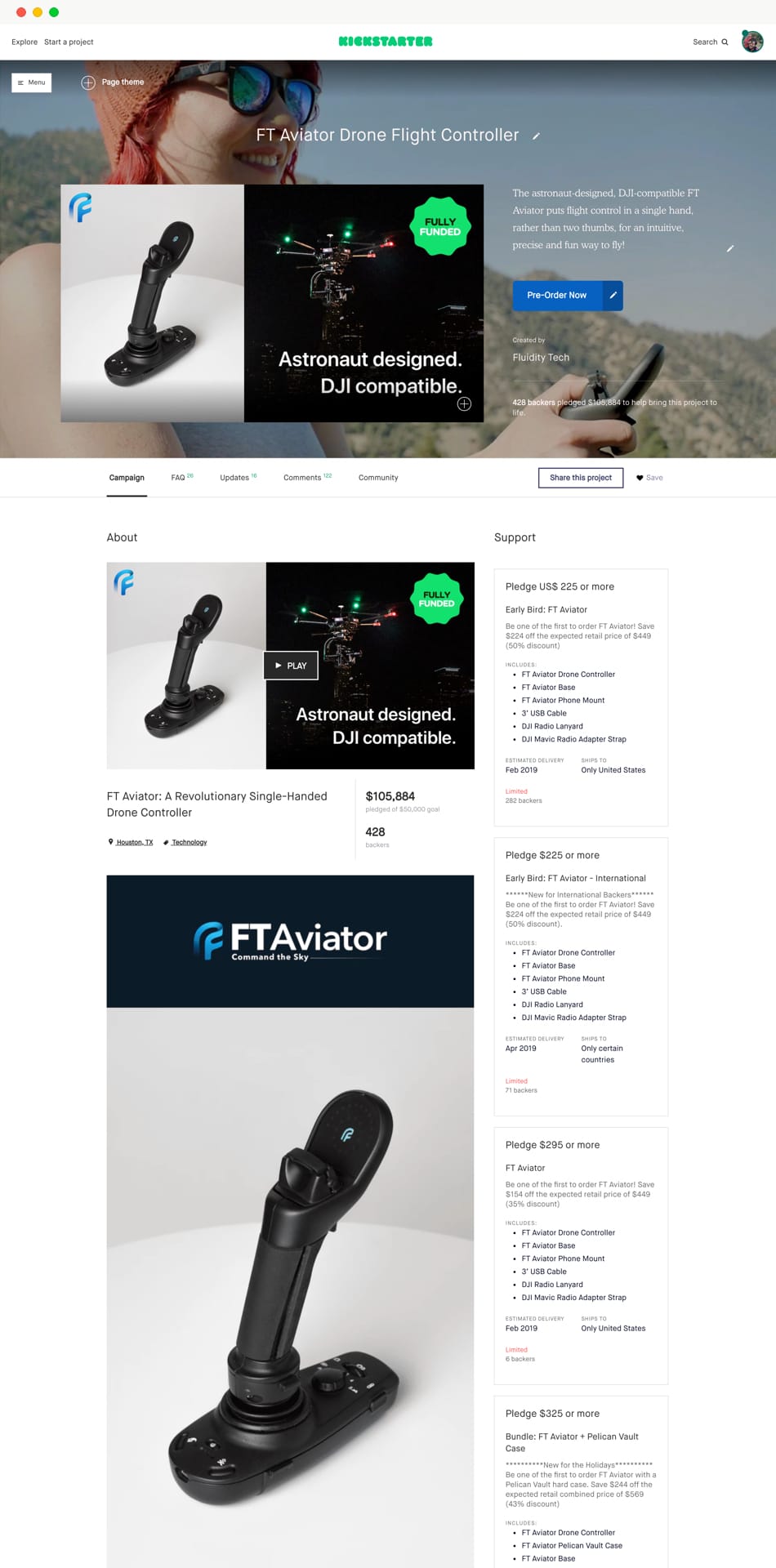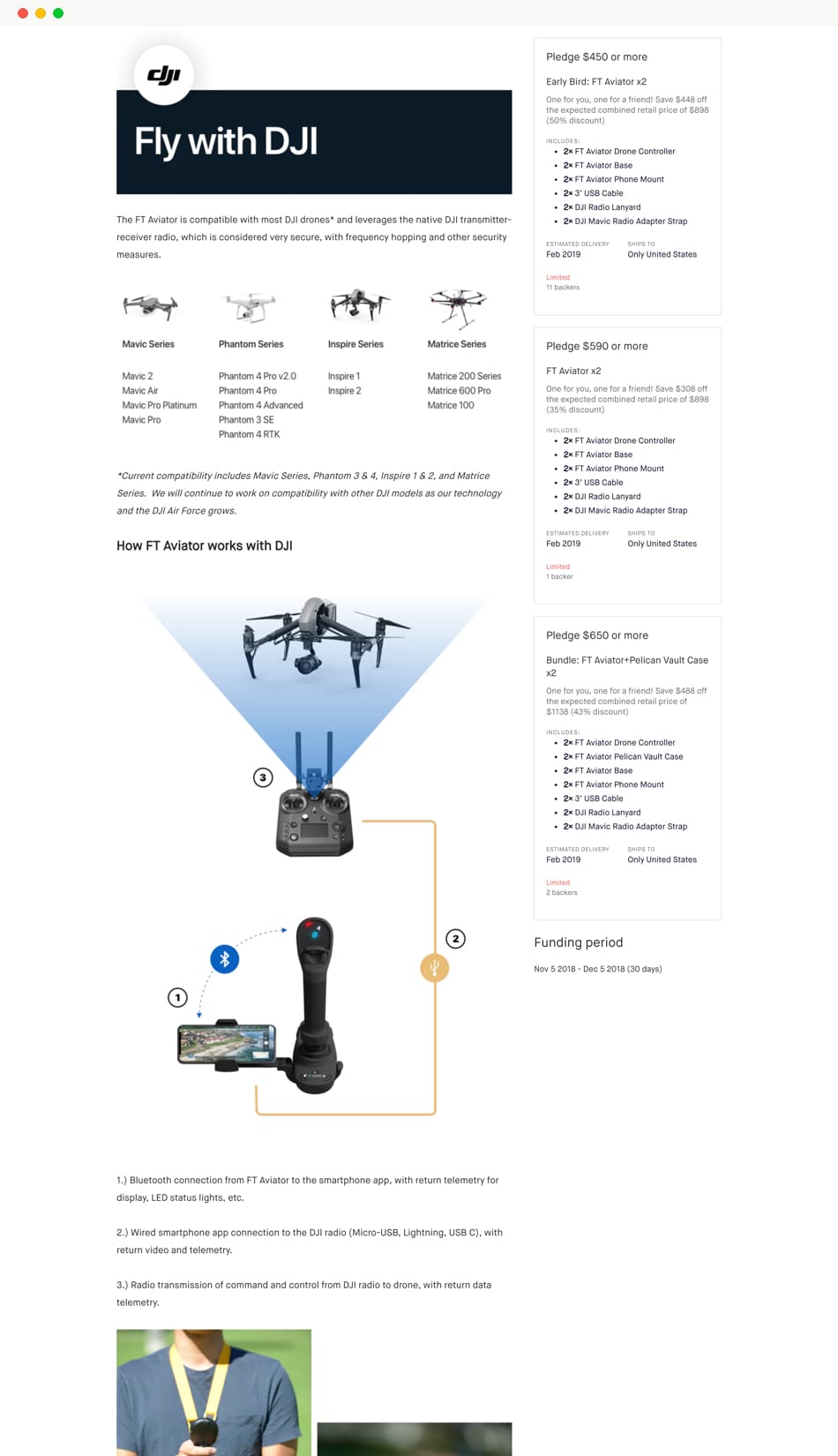 On the web
The Fluidity Tech online home is a custom built WordPress website, combined with a Shopify eCommerce store.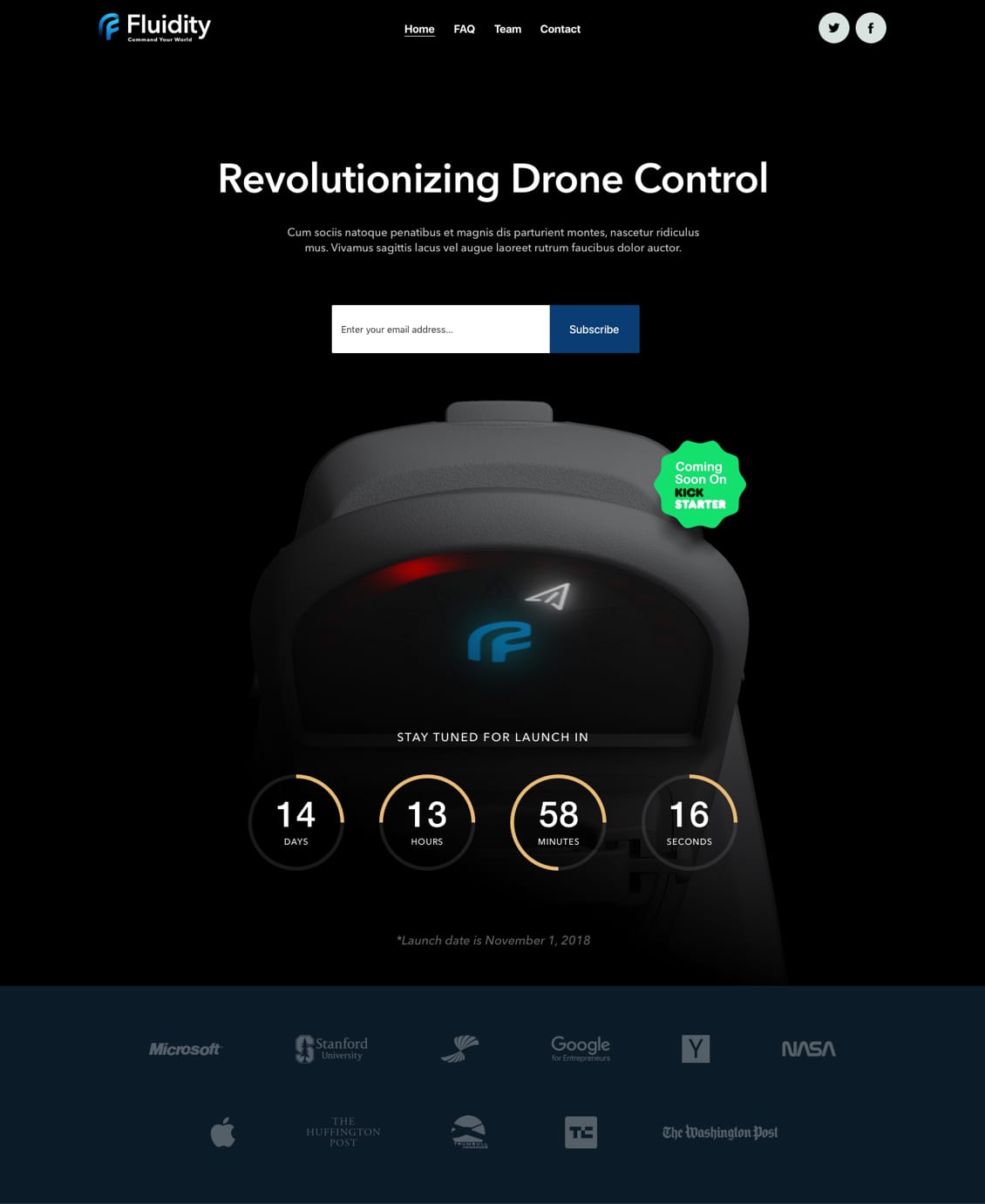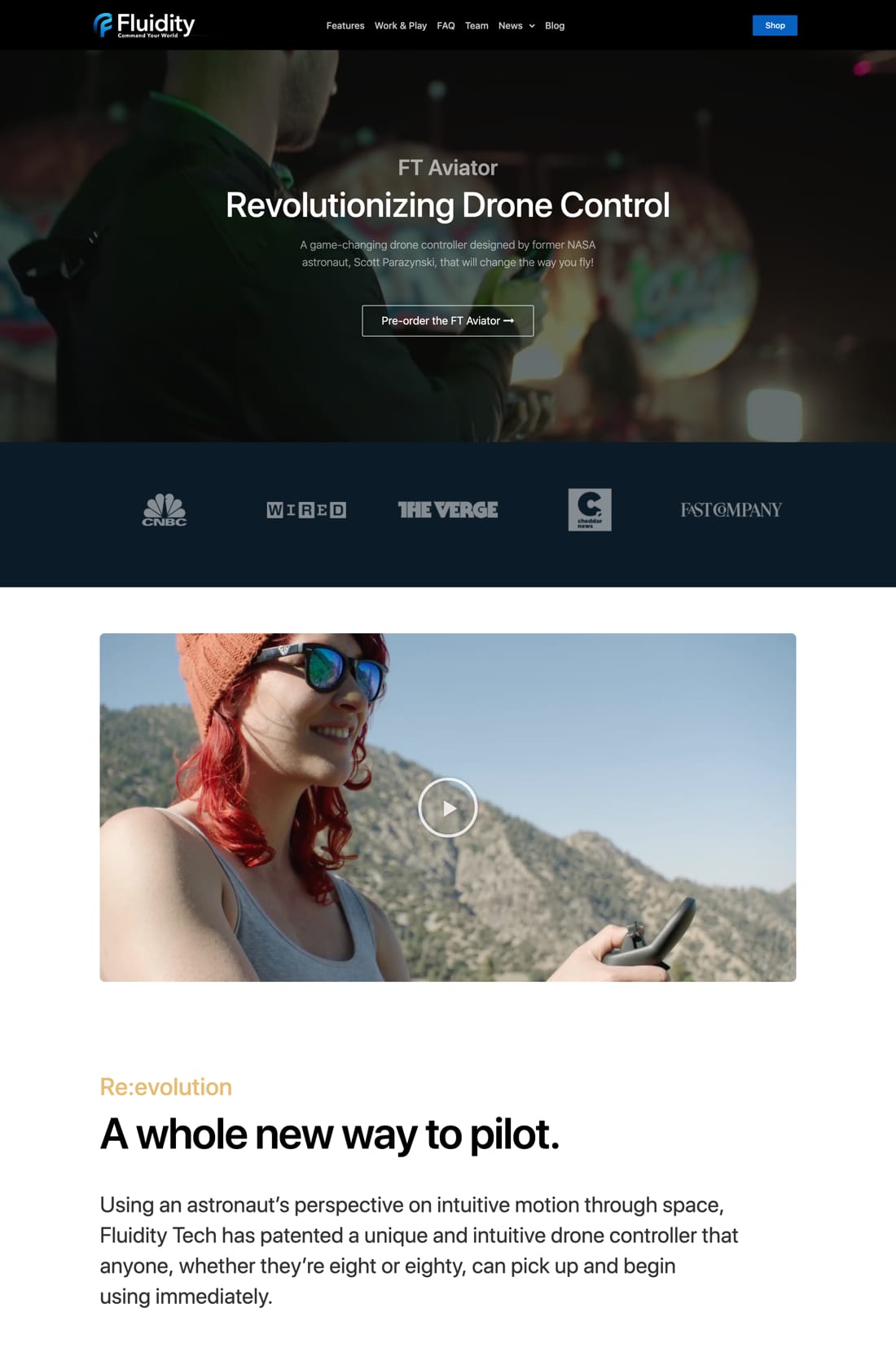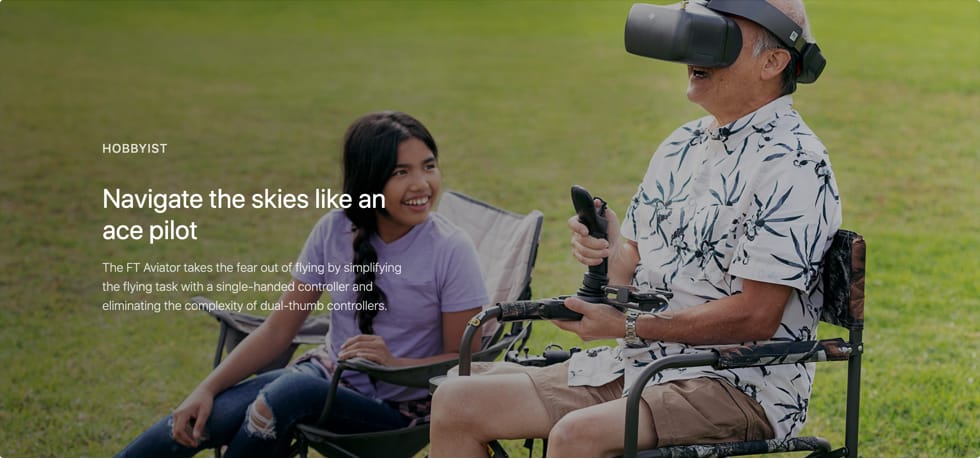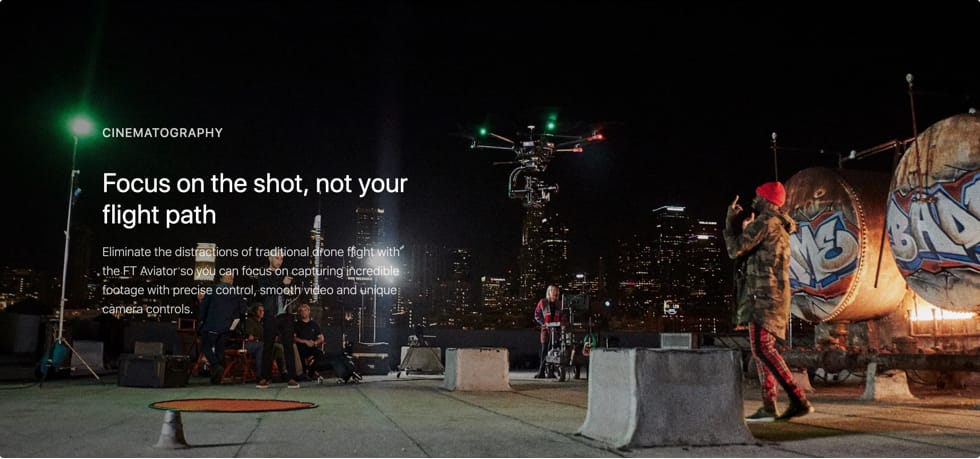 Visit Fluidity Tech ↗